Posts Tagged 'tito ortiz retirement'
Could we see Tito Ortiz in the WWE after he retires from the UFC later this year? Ortiz is scheduled to fight Forrest Griffin this summer in what is expected to be his last fight in the promotion. Ortiz hinted at a run in the WWE on Twitter yesterday
You never know. Maybe to see who the real peoples champ is? RT @GSpence83: @titoortiz wud u go to @WWE after u retire ?
Later on Ortiz even retweeted a fans response about a match with the Rock.
Ortiz was with TNA a few years ago and served as a special guest referee but never got involved as a wrestler. He is a pretty big pro wrestling fan and has a great mind for the business. If he were to go work for Vince McMahon I think Orti would make a great heel and would be a great villain.
Tito Ortiz is looking for one more fight with Chuck Liddell or Forrest Griffin in July. After the fight Ortiz vows to retire and hang up the gloves for good.
Ortiz desperately wants one more fight with Liddell but now that 'The Iceman' has retired it's not very likely. Griffin however, is not booked for anything and both men hold wins over the other. A third fight does make sense and it's something that Dana White might want to put together.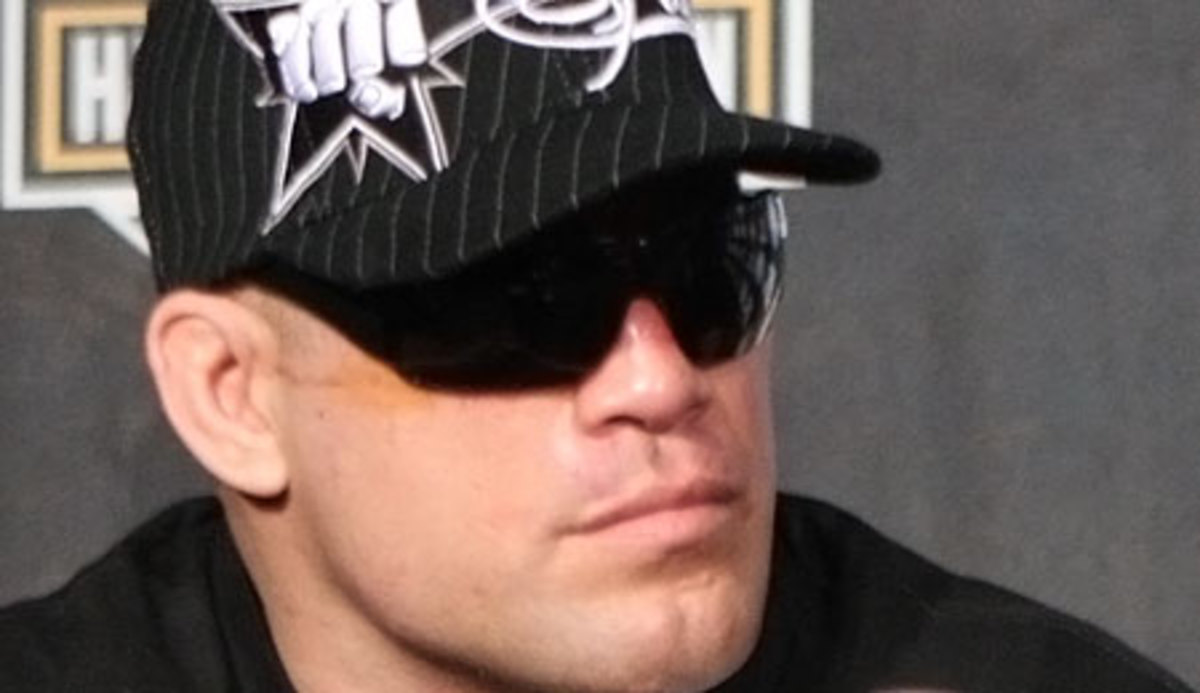 Could we be seeing the end of Tito Ortiz's career? Ortiz told Karen Bryant that he has been thinking about hanging up the gloves because he doesn't want to have back surgery and have to face life not being able to play with his children.
"I guess when I leave on my own terms, and I look at it as, when I don't have fun coming in the gym anymore, sparring and pushing myself and running every day, maybe it is time. I'm not overstaying my welcome… My goal in my whole career was to do 15 years in MMA. May 30th will be my 15th year of fighting in the UFC and in MMA, in general … This will be fight No. 26 for me, I think. So I'll have 27 and walk away. I think I've done good."

"I just don't want to have another surgery in my neck or my back anymore. My doctor says, 'Out of surgery, you'll get three years. And after that, you may have to have surgery again if you keep doing the banging'."

"Is it worth it not being able to run with my kids or wrestle with my kids or throw a football with my kids when they get older? A million dollars ain't worth it."
Ortiz has hinted at retirement before but it will happen eventually. MMA is a young man's sport and Ortiz can't keep it up forever.
The former champ will face Antonio Rogerio Nogueira Satuday at UFC 140.