Posts Tagged 'scott steiner twitter'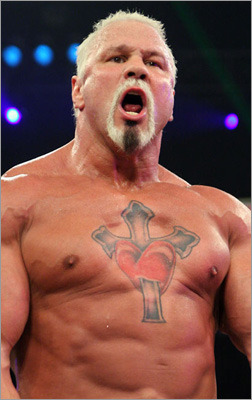 After Scott Steiner went off on Hulk Hogan and TNA on Twitter this week Hogan finally broke his silence and responded to 'Big Poppa Pump' on Twitter today.
"Wow do I feel like a fool!I knew Steiner came to TNA the last tapings then was asked to leave,I heard the news and I was lobbying hard to bring him back the right way because I see money and talent in him,I had no idea he felt that way about me because he is always really nice to me and my family,guess I was really wrong,at least I know who he really is now. HH."
Steiner has been a hot head in the past and never bites his tongue. Hogan took the high road instead of trashing Steiner. But then again had he said something Steiner might have killed him the next time he saw him. You never know about Steiner.