Archive for the 'Update' Category
A FOUR-MAN tournament will take place at Cage Warriors 60 to determine a new CWFC lightweight champion, and today officials have revealed details of the semi-final pairings.
Cage Warriors 60 will take place at The Forum in Kentish Town, London, on Saturday, 5 October. Tickets, priced from just £25, are currently on sale HERE.
To be contested on the night, the lightweight tournament will feature Jason Ball (pictured), Ivan Buchinger, Stevie Ray and Mick Sinclair, all of whom will be aiming to pick up the two wins required to clinch a belt that was vacated by Conor McGregor earlier this year.
Buchinger (23-4) will face Sinclair (12-3) in one semi-final, while on the other side of the draw, Ball (20-12) and Ray (12-4) will also clash for a coveted place in the decider.
Each semi-final bout will consist of two five-minute rounds and an additional overtime round will be contested in the event of a draw. Five five-minute rounds will be scheduled for the final.
The semi-finals will feature on the CWFC 60 preliminary card, with the final scheduled to conclude the night's action as the main event.
In order to facilitate any enforced withdrawals, the previously-announced meeting of Sean Carter and Richard Griffin will act as a reserve bout.
Meanwhile, a women's bout has also been added to the CWFC 60 card, which will be the promotion's 10th of 2013.
Former Muay Thai world champion Amanda Kelly (0-0) will make her professional MMA debut in a bantamweight bout against fellow Brit and Muay Thai practicioner Hannah Stephens (2-1).
With more fights still to be announced, keep track of us on Facebook and Twitter for the latest Cage Warriors 60 news and updates.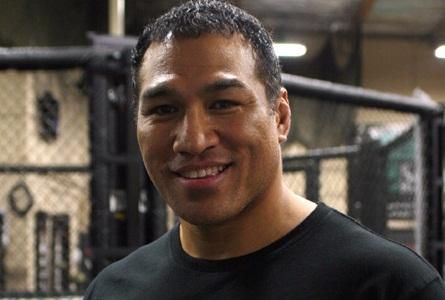 Six-time world champion Ray Sefo and current World Series of Fighting No. 1 welterweight contender Josh Burkman, one of the hottest stars in all of mixed martial arts, will headline this weekend's World Series of Fighting Fan Fest on Saturday, July 20, in Ontario, Calif.
The first-ever World Series of Fighting Fan Fest, which serves as the official kick off to festivities associated with August's "World Series of Fighting 4: Spong vs. DeAnda" event, runs from noon to 4 p.m. at Dave & Buster's in Ontario, located at 4821 Mills Circle.
Included in the World Series of Fighting Fan Fest will be a meet-and-greet autograph session with, among others, Sefo, a two-time hall of famer, and Burkman, who's coming off a stunning first-round submission of perennial welterweight contender Jon Fitch.
Read the rest of this entry »
A PAIR of featherweight bouts have been booked for Cage Warriors 59, including an inaugural CWFC title defence for Jim Alers.
Cage Warriors 59, which will also feature a four-man bantamweight title tournament, is set to take place at Cardiff's Motorpoint Arena on Saturday, 14 September, 2013.
Having clinched the vacant featherweight title by submitting Joni Salovaara at Cage Warriors 53, Alers will put the belt on the line against Martin Svensson, while former 145lbs title challenger Dave Hill returns to action to take on CWFC debutant Brian Moore.
Alers (10-1) is unbeaten in his five outings under the Cage Warriors banner and is currently on a six-fight win streak in total following his victory over Salovaara.
The 26-year-old American, who also holds notable CWFC wins over Marcio Cesar and Matteus Lahdesmaki, has taken eight of his 10 victories via submission.
"I'm really excited about this fight as I'm looking forward to showing the world exactly why I'm the Cage Warriors champion," said Alers. "I respect all of my opponents but in this fight I'll be out to make a statement."
Svensson (12-3) is a fellow submission specialist who hails from Malmo in Sweden and has defeated the likes of Paul Reed, James Saville and John Cullen during his five-year professional career.
The 28-year-old, who has dropped just one loss in his last eight bouts, said: "It's a great honour to be fighting for the Cage Warriors belt and I'll be bringing it home to Malmo. This is going to be a great fight but I'm going to put on a show."
Elsewhere, Dave Hill fights for the first time since June of last year when he was submitted by Conor McGregor in a bout for the CWFC featherweight belt at Cage Warriors 47.
His next opponent, Brian Moore, is an SBG team-mate of McGregor's so Hill will be keen to return to winning ways against the Irishman, particularly given that his previous loss came at the hands of Artem Lobov, another SBG product.
Hill (10-3), a 27-year-old Englishman, said: "I'm really looking forward to showcasing my skills on a stage as big as Cage Warriors again as the professionalism and quality of the production is second to none that I've experienced. Coming off a loss for the title, I've taken some time off to reflect and rebuild so this is a huge fight for me."
Read the rest of this entry »
Anderson Silva and Chris Weidman got into an awkward staredown yesterday at the UFC 162 weigh ins in Las Vegas. Silva and Weidman stood nose to nose and lips to lips in one of the strangest staredowns in UFC history. But tonight there was no kissing and it was all about coming out on top in the octagon.
With 4 straight win in the UFC Weidman was the biggest threat to Silva' title with his superior wrestling and slick jiu jitsu game but 'The Spider' has made a living off of picking off challengers in spectacular fashion over the years. Vitor Belfort, Rich Franklin, Chael Sonnen, Thales Leites, and many more have all fallen to Silva in recent years.
Did Weidman pull the upset or did Silva retain the belt with another highlight reel knockout? It was a fun fight.
Check out the highlights below.
On Saturday, May 4, the Fort Myers Miracle will welcome WWE Hall of Famer Jerry "The King" Lawler to Hammond Stadium. The game between the Miracle and the St. Lucie Mets will start at 6:05 p.m. and gates will open at 5 p.m.
Lawler is one of the most beloved wrestlers in history. A long time co-host of Monday Night Raw, Lawler joined the broadcast team in 2001 and has been a part of many memorable moments in wrestling. Monday Night raw is the longest running weekly entertainment show in television history.
In 1982, Lawler began a notorious feud with comedian Andy Kaufman. At the time, Kaufman wrestled women as a part of his comedic routine and declared himself the Intergender Heavyweight Champion. Lawler took exception to the skits and on April 5, 1982, "The King" wrestled Kaufman in Memphis, Tenn. During the course of the match, Lawler delivered two pile drivers, sending Kaufman to the hospital.
On July 29, 1982, Lawler slapped Kaufman in the face on an episode of Late Night with David Letterman. Kaufman responded by throwing his coffee on Lawler. Years later, Lawler appeared as himself in the Kaufman biopic Man on the Moon.
On September 10, 2012, Lawler suffered a heart attack while live on the air with Monday Night Raw. The heart attack caused Lawler to miss two months of the broadcast schedule. On November 12, 2012, Lawler returned to Monday Night Raw to a standing ovation.
Orginally a disc jockey in Memphis, Lawler started wrestling professionally in 1970. During his career, Lawler won more than 160 titles including the AWA World Championship. In 2007, Lawler was inducted into the WWE Hall of Fame by none other than William Shatner.
While at the Miracle game on Saturday, May 4, Lawler will sign autographs, pose for pictures and throw out a ceremonial first pitch. Media outlets wishing to get in touch with Lawler for interviews should contact John Kuhn in the Miracle offices at (239) 768-4210 or jkuhn@miraclebaseball.com.
FORMER CWFC middleweight champion Chris Fields (pictured) will return to action for a clash with French star Norman Paraisy at Cage Warriors 55.
Fields (10-5), who relinquished his title with a loss to Jesse Taylor at Cage Warriors 51 on New Year's Eve, will tackle Paraisy in his hometown of Dublin on Saturday, June 1.
The 29-year-old SBG Ireland fighter had been crowned champion in Jordan last September courtesy of a third-round TKO victory over Pavel Kusch in the final of the CWFC middleweight title tournament.
"I'm really happy to be fighting on this show and I feel like I owe the Irish fans a performance. It's coming on June 1," said Fields.
"I'm in a great place in my training and I'm looking forward to showing off some new skills, as well as some old ones. There will be a shin hitting a chin by the time this one is done."
Paraisy (11-3-1-1), a three-time Bellator veteran and contestant on the 11th instalment of The Ultimate Fighter, will be appearing on a CWFC card for the first time since defeating Jack Mason at Cage Warriors 43.
The 27-year-old said: "I'm very happy to be back at Cage Warriors, fighting against such a good opponent and former champion in front of an amazing crowd that is world famous for its passion and enthusiasm."
Another middleweight contest has also been added to the Cage Warriors 55 main card, with Dublin-based Nigerian fighter Henry Fadipe set to take on Mike Ling.
On the preliminary card, SBG Ireland's Philip Mulpeter will face Englishman Avi Jack in a welterweight bout, Liam James returns to featherweight to clash with Ireland's Stephen Coll, while Piotr Ptasinski will face Dublin's own John Redmond in a welterweight clash.
Cage Warriors 55 will be co-headlined by a CWFC welterweight title bout between champion Cathal Pendred and challenger Che Mills, and a flyweight bout between Neil Seery and Mikael Silander for the vacant title.
Tickets are available HERE. Keep track of Cage Warriors on Facebook and Twitter for more news, updates and fight announcements.
Matt Mitrione has been a lightning rod for controversy since he made some remarks about transgendered fighter Fallon Fox a few weeks ago. Since his rant he was fined and suspended by the UFC and he seemed to have learned his lesson. But ever since UFC light heavyweight champ Jon Jones went off on Mitrione earlier this week sticking up for Fox it looks like Dana White has a ready made fight should Jones want to move up to the heavyweight division.
According to Jones;
"People like Matt Mitrione are scumbags. He's a scumbag. I don't care if he's off suspension or doesn't fight again. He's a ridiculous person. He needs to shut his mouth. That's how I feel about that kid. He's scum."
Not to be outdown Mitione took to Twitter and called out Jones and wants him to come up in weight to fight him.
Last time I spoke, gotNtrouble4 talking bout sum1 using hands2hurt women, guess thats a lot better than Bentleys&Telephone poles @jonnybones

— Cornholio (@mattmitrione) April 26, 2013
Ur a spoiled brat that needs 2b taught a lesson & I'm the guy2do it. Come fight me at hvywgt within 1 year or ur a coward, kid @jonnybones

— Cornholio (@mattmitrione) April 26, 2013
Ok ok ok, I shouldn't have said coward. You're not a coward but we've got problems to solve & we fight for a living so….1+1= 2 @jonnybones

— Cornholio (@mattmitrione) April 26, 2013
Jones has stated in the past that he wanted to fight at heavyweight and a fight against Mitrione could be the first step in that direction should he decide to do it.
Former WWE champ JBL took to Twitter yesterday to remind fans that he is retired and will stay retired. Fans in the UK earlier this week at the TV tapings tried to entice Layfield back into the ring by chanting "One more match".
To those who chanted 'one more match', after standing in the ring with @themarkhenry I gotta say…NOT A CHANCE!! I'm retired, he's strong.

— John Layfield (@JCLayfield) April 25, 2013
JBL is still fairly young but he has made a lot of money over the years in the stock market and doesn't need to get back in the ring. Now he has transitioned into commentary and seems to be comfortable there.
Benson Henderson had a pretty good night. First, he defeated Strikeforce lightweight champ Gilbert Melendez and then he proposed to his girlfriend, Maria Magana in the center of the octagon. The future Mrs. Henderson did accept his proposal. What was funny was that the pro-Melendez crowd was booing the entire time as they had just heard the judges decision.
Henderson will next face the winner of TJ Grant vs. Gray Maynard that goes down at UFC 160 next month. The bout will likely take place sometime later this year, perhaps at the year end show on New Years Eve.
Daniel Cormier is a fresh face in the UFC and will face Frank Mir tonight at UFC on Fox 7. With a win over Mir Cormier will be in the mix for a title shot but with his teammate, Cain Velasquez as champion it's doubtful he will want a title shot. It's more likely that Cormier would drop to 205 to face Jon Jones or Chael Sonnen later this year.
Mir, on the other hand needs a win tonight to stay relevant in the division after a loss to former champ Junior Dos Santos in his last outing last May at UFC 146.