A FOUR-MAN tournament will take place at Cage Warriors 60 to determine a new CWFC lightweight champion, and today officials have revealed details of the semi-final pairings.
Cage Warriors 60 will take place at The Forum in Kentish Town, London, on Saturday, 5 October. Tickets, priced from just £25, are currently on sale HERE.
To be contested on the night, the lightweight tournament will feature Jason Ball (pictured), Ivan Buchinger, Stevie Ray and Mick Sinclair, all of whom will be aiming to pick up the two wins required to clinch a belt that was vacated by Conor McGregor earlier this year.
Buchinger (23-4) will face Sinclair (12-3) in one semi-final, while on the other side of the draw, Ball (20-12) and Ray (12-4) will also clash for a coveted place in the decider.
Each semi-final bout will consist of two five-minute rounds and an additional overtime round will be contested in the event of a draw. Five five-minute rounds will be scheduled for the final.
The semi-finals will feature on the CWFC 60 preliminary card, with the final scheduled to conclude the night's action as the main event.
In order to facilitate any enforced withdrawals, the previously-announced meeting of Sean Carter and Richard Griffin will act as a reserve bout.
Meanwhile, a women's bout has also been added to the CWFC 60 card, which will be the promotion's 10th of 2013.
Former Muay Thai world champion Amanda Kelly (0-0) will make her professional MMA debut in a bantamweight bout against fellow Brit and Muay Thai practicioner Hannah Stephens (2-1).
With more fights still to be announced, keep track of us on Facebook and Twitter for the latest Cage Warriors 60 news and updates.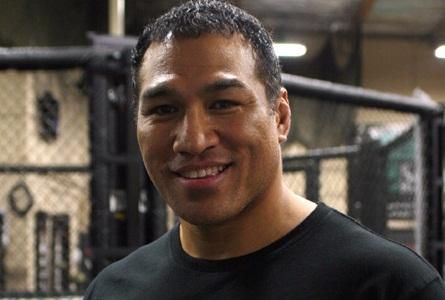 Six-time world champion Ray Sefo and current World Series of Fighting No. 1 welterweight contender Josh Burkman, one of the hottest stars in all of mixed martial arts, will headline this weekend's World Series of Fighting Fan Fest on Saturday, July 20, in Ontario, Calif.
The first-ever World Series of Fighting Fan Fest, which serves as the official kick off to festivities associated with August's "World Series of Fighting 4: Spong vs. DeAnda" event, runs from noon to 4 p.m. at Dave & Buster's in Ontario, located at 4821 Mills Circle.
Included in the World Series of Fighting Fan Fest will be a meet-and-greet autograph session with, among others, Sefo, a two-time hall of famer, and Burkman, who's coming off a stunning first-round submission of perennial welterweight contender Jon Fitch.
Read the rest of this entry »
WWE fans can play WWE2k14 as the Ultimate Warrior. The Warrior looks pretty good in his old age. I'm sure lots of folks would love to see him have one last run with the WWE after he has been a recluse for years. It's no secret that Warrior and Vince McMcahon don't get a long and a feud between the two would be money in the bank should they put something together. Maybe Vince will put the Warrior in the Hall of Fame next year.
There have been rumors that Warrior would return to RAW to promote the video game tonight so we will have to tune in to see if he does.
A PAIR of featherweight bouts have been booked for Cage Warriors 59, including an inaugural CWFC title defence for Jim Alers.
Cage Warriors 59, which will also feature a four-man bantamweight title tournament, is set to take place at Cardiff's Motorpoint Arena on Saturday, 14 September, 2013.
Having clinched the vacant featherweight title by submitting Joni Salovaara at Cage Warriors 53, Alers will put the belt on the line against Martin Svensson, while former 145lbs title challenger Dave Hill returns to action to take on CWFC debutant Brian Moore.
Alers (10-1) is unbeaten in his five outings under the Cage Warriors banner and is currently on a six-fight win streak in total following his victory over Salovaara.
The 26-year-old American, who also holds notable CWFC wins over Marcio Cesar and Matteus Lahdesmaki, has taken eight of his 10 victories via submission.
"I'm really excited about this fight as I'm looking forward to showing the world exactly why I'm the Cage Warriors champion," said Alers. "I respect all of my opponents but in this fight I'll be out to make a statement."
Svensson (12-3) is a fellow submission specialist who hails from Malmo in Sweden and has defeated the likes of Paul Reed, James Saville and John Cullen during his five-year professional career.
The 28-year-old, who has dropped just one loss in his last eight bouts, said: "It's a great honour to be fighting for the Cage Warriors belt and I'll be bringing it home to Malmo. This is going to be a great fight but I'm going to put on a show."
Elsewhere, Dave Hill fights for the first time since June of last year when he was submitted by Conor McGregor in a bout for the CWFC featherweight belt at Cage Warriors 47.
His next opponent, Brian Moore, is an SBG team-mate of McGregor's so Hill will be keen to return to winning ways against the Irishman, particularly given that his previous loss came at the hands of Artem Lobov, another SBG product.
Hill (10-3), a 27-year-old Englishman, said: "I'm really looking forward to showcasing my skills on a stage as big as Cage Warriors again as the professionalism and quality of the production is second to none that I've experienced. Coming off a loss for the title, I've taken some time off to reflect and rebuild so this is a huge fight for me."
Read the rest of this entry »
Anderson Silva and Chris Weidman got into an awkward staredown yesterday at the UFC 162 weigh ins in Las Vegas. Silva and Weidman stood nose to nose and lips to lips in one of the strangest staredowns in UFC history. But tonight there was no kissing and it was all about coming out on top in the octagon.
With 4 straight win in the UFC Weidman was the biggest threat to Silva' title with his superior wrestling and slick jiu jitsu game but 'The Spider' has made a living off of picking off challengers in spectacular fashion over the years. Vitor Belfort, Rich Franklin, Chael Sonnen, Thales Leites, and many more have all fallen to Silva in recent years.
Did Weidman pull the upset or did Silva retain the belt with another highlight reel knockout? It was a fun fight.
Check out the highlights below.
The Rock isn't the only former WWE superstar who has caught the acting bug. Former WWE champ and part time MMA fighter Batista tweeted out a message to his fans and said that his wrestling days could be over. It appears he doesn't like the way the WWE runs the company and at his age he could just do films instead. But one thing is for sure, he isn't going to TNA anytime soon and pledged his allegiance to Vince McMahon.
Sup Tweeple?!! Longer day than expected. Guardians is going to be insane! I'm about to pass out but fuck it! Q n A 4 5! GO!! And I apologize in advance for not being able to answer everyone.. And I'll use my E.S.P. and go and answer the question I'm asked everyday all GD day… I don't know when or if I will ever go back to wrestle!! I would love to but there's a ton of other factors that I would have to weigh in. Shit like..how much will I be fined if I bleed? And who would I work with? And will I have the freedom to other things that I want to accomplish in life? Ya Know?!! ..but I do mss it. And I miss the fans alot. Even the dipshits who boo me and make up BS about me and smear it all over the iternet. Anyway..5 , GO!!!!
Maybe we will see the former Evolution member in the WWE Hall of Fame one day. With his title runs you know the McMahons will honor him one day. And if the money was right we could see Batista back in the ring just like the Rock.
Quinton "Rampage" Jackson, the mixed martial arts icon and action-movie star has agreed to a monumental, multi-year partnership with Bellator MMA, TNA Wrestling and Spike TV as it was jointly announced today by Bjorn Rebney, Bellator CEO, Kevin Kay, Spike TV President, and Dixie Carter, TNA Wrestling President. The landmark partnership includes Jackson competing in Bellator MMA, along with joining the superstars of TNA's "Impact Wrestling," which includes fellow Bellator fighter "King Mo" Lawal. Spike TV will also create a special reality series featuring Rampage that will lead into his debut with Bellator, as well as other entertainment initiatives.
"Rampage is a true superstar both inside and outside the MMA cage" Bellator CEO & Chairman Bjorn Rebney said. "The partnership that we've created with Quinton is unlike anything that's ever been done in the sports & entertainment arena and Rampage is the perfect athlete/entertainer to carry it off."
"We are thrilled to create this opportunity for one of the greatest athletes and personalities in MMA," said Kevin Kay, Spike TV President. "Rampage is a proven ratings driver who brings incredible star power to both Bellator and TNA."
"Rampage is one of the best known MMA fighters competing today," said Carter. "He is a true cross-over star and his talent, big personality and popularity among a wide range of fans make him an extraordinary fit for our company,"
Jackson (32-11) joins Bellator as a former Pride and UFC champion, having last fought on Spike TV in September 2007, in a fight vs. Dan Henderson that drew nearly 6 million viewers, making it one of the most watched fights in the sport's history. In 2009, Jackson served as a coach on Spike's "The Ultimate Fighter: Heavyweights," the highest-rated season by far in franchise history, delivering over 3 million viewers per week. Rampage joins a Bellator Light Heavyweight division that features "King Mo", Renato "Babalu" Sobral, Emanuel Newton, Attila Vegh and Vladimir Matyushenko.
The charismatic fighter from Memphis, TN began his professional MMA career in 1999 and established his legacy across the globe through epic battles with MMA titans including Wanderlei Silva, Chuck Liddell, Jon Jones and Dan Henderson among others.
More information regarding this signing will be made available at Wednesday's press conference. Details on the press conference will be released shortly.
If you live by the sledgehammer, you die by the sledgehammer. And that's exactly what happened last night at Extreme Rules. Triple H got hit in the jaw with a sledgehammer before getting caught in Brock Lesnar's F5 that sent him crumpled to the ground. After Triple H evened their series at 1 a piece Lesnar took the rubber match last night to hopefully end the feud.
The fans want to see Lesnar in fresh matchups and it's silly that the WWE brought him back just to feud with the CEO's son in law for most of the year when he could be helping elevate other talent who needs the rub that comes from being in the ring with the former UFC champ.
With a division already boasting the likes of Ben Askren, Paul Daley, Douglas Lima, Ben Saunders, Andrey Koreshkov and Karl Amoussou, Matt Riddle knows he will be swimming in "Deep Waters" when he enters the Bellator Welterweight Tournament this Fall as Bellator has signed a long-term promotional agreement with the controversial Pennsylvania native.
Riddle joins Bellator coming off four straight victories with the UFC, but was recently released as he failed his post-fight drug test after his victory over Che Mills. Known for his strong wrestling and Jiu-Jitsu background along with a stifling takedown defense, Riddle is ready to challenge himself against the best in the world inside the Bellator cage.
"I had so many options after I left the UFC, but knowing that I was able to compete in a tournament against guys like Paul Daley, Ben Saunders, and Douglas Lima, signing with Bellator was an easy decision," Riddle said. "This division is just so stacked, and being able to fight in a tournament makes it even better. Bellator is doing a lot of great things right now, and I want to be a part of it."
Bellator CEO & Chairman Bjorn Rebney understands some of the risks involved with signing Riddle, but after discussions with Riddle, Rebney is confident the 27 year old welterweight is in the right place to impact the welterweight division.
Read the rest of this entry »
Will he or won't he? That's the question the fans want to know concerning a bout proposed by Chael Sonnen featuring himself and Wanderlei Silva. The two men clearly do not like each other and after his loss to Jon Jones Sonnen announced he wasn't retiring and wanted 'The Axe Murderer' in Boston at UFC on Fox Sport 1. Now Chael P. is giving Silva 24 hours to accept the bout.
Wand- you have 24 hours to accept. If you do, I will donate 10% of my purse to help schools in your hometown of Curitiba .. I mean, VEGAS.

— chael sonnen (@sonnench) May 9, 2013
Silva has never backed down from a fight before so I bet the fight gets made. Sonnen has lost two straight to two world champions while Silva is coming off a Fight of the Year performance against Brian Stann in March. Neither are in title contention and it would be an easy fight to hype and sell to the fans.