According to Dana White Alexander Gustafsson needs a win over former Strikeforce champ Gegard Mousasi at UFC On Fuel 9 to get a shot a the UFC light heavyweight title later this year but an cut over his eye may have jeopardized the fight according to MMANytt which takes place next weekend in Sweden. Gustafsson is riding a lot of momentum coming off a win over former champ Shogun Rua at UFC on Fox 5 but unless the Swedish MMA Association decides to license him despite his injury it looks like the fight will be scrapped.
With less than a week to go and no other light heavyweights on the card it's doubtful Mousasi would get to fight on the card. Tom Lawlor has competed at 205 before but he has been at 185 since his stint on the Ultimate Fighter season 8 several years ago. With the show in Sweden on Saturday even if Joe Silva had someone who could step in the deck would be stacked against the new opponent for Mousasi with the weight cut and travel at the last minute. It's possible the UFC could still push the fight back a month or two but it sucks for the fans in Sweden who wanted to see their native son Gustafsson in the biggest fight of his career.
With the injury to Gustafsson Ryan Couture could find himself in the main event against Ross Pearson which was slated for the co-main event on the card.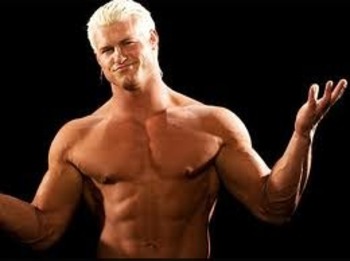 Dolph Ziggler seems to be on the cusp of breaking through to the WWE's top tier. With a briefcase in his hand he has the right to challenge for the World Title at any given time. But with the Rock coming back for the second straight year at Wrestlemania 29 to face John Cena guys like Ziggler got bumped down the card a notch. It may be good for business and he will see an increase in his Wrestlemania payoff but according to Ziggler in a recent interview the slight will only motivate him and give him more of a reason to steal the show.
"It really pisses me off. But, it also is good business. Every year a part timer comes back, but there's a reason that they're back. Whether it's the fans want to see them, if they're a draw, if they're a movie star, there's a reason that they're back. They're not back just to do it. There's business to be had. And it pisses me off and it motivates me a hundred percent. It makes me want to be that guy that they're begging to come back. I appreciate it, it's just good business. When people come to Wrestlemania to see the Rock and the Undertaker and they leave that Wrestlemania thinking, 'Wow, that Dolph Ziggler stole the show. I can't wait to tune in to 'Raw' to see what he does next.' That's how I've lived my entire career."
Ziggler has been teasing cashing in his briefcase for a while. He could even go after the winner of Alberto Del Rio and Jack Swagger at Mania. But if he is patient he could end up being the next Shawn Michaels and could eventually headline a Wrestlemania of his own.
UFC 162 will likely be one of the biggest shows the UFC does this year. The July 4th weekend super show is always a huge event for Zuffa and with UFC middleweight champ Anderson Silva taking on #1 contender Chris Weidman this could be live up to the hype.
Anderson Silva vs. Chris Weidman
Of course Silva will be the main event and if he has a chink in his armor it's his takedown defense. Chael Sonnen showed the world that he had the gameplan to defeat the champ by taking him down and grinding on him for five minutes at a time. Weidman is Sonnen 2.0 and could be just the guy to take home the title.
Ricardo Lamas vs. Chan Sung Jung
This fight between perennial contenders will likely be for a title shot. Both men are in the top of the UFC's official rankings and a win could vault them into a fight for the belt later this year.
Frankie Edgar vs. Charles Oliveira
Edgar vs. Oliveira is basically a fight the UFC wants Edgar to win. After 3 straight title fight losses Edgar needs a win to show the world he belongs in the thick of things and a win over the young Oliveira would go a long way in doing so.
Dennis Siver vs. Cub Swanson
This is another bout at 145 that will likely determine who get to fight in a title eliminator fight later this year.
Tim Boetsch vs. Mark Munoz
Like Siver vs. Swanson will likely determine who gets to fight in a #1 contender bout sometime in late 2013. The loser has to start from the bottom or could lose their spot on the roster.
Roger Gracie vs. Tim Kennedy
Gracie vs. Kennedyill be the fan favorite Kennedy to prove he belongs in the UFC. Like Kennedy Gracie is a Strikeforce import who wants to make a name for himself in the big leagues.
Andrew Craig vs. Chris Leben
This fight is probably Leben's last chance in the UFC. In his last bout he got dominated and 'The Crippler' could be on his way out should he drop this contest.
Seth Baczynski vs. Brian Melancon
Baczynski has won five straight before falling to Mike Pierce in December. A win would put him back into the thick of things and save him from being a possible cut. Melancon is a Strikeforce import who needs a win to keep his spot on the roster.
Ultimate Fighter season 17 contestant Urijah Hall is thought to be the favorite to win the UFC contract this year. On the last episode Chael Sonnen's team got to train with UFC women's bantamweight champ Ronda Rousey and according to Hall he didn't do very well.
"I said to myself, 'I can get out of this. Then she caught me and I was like, 'Oh my God, this [expletive] is real. You can't grab her and if you do grab her, you're [expletive] Thank God they didn't show that, because she totally kicked my ass."
Rousey is a legit badass. She was an Olympian in judo and has walked through everyone she has faced in Strikeforce and now the UFC. Had the practice stayed on the feet Hall might have been able to pick her apart with his heavy hands but with that strong judo background eventually she will get you to the ground and submit you. It's also worth noting that Hall probably outweighed the ladies champ by 35 pounds.
Next season Rousey will be a coach on TUF which will feature men and women at 135 pounds for the first time in the show's history.
Reid Flair, the son of pro wrestling legend Ric Flair has passed away at the age of 25. Flair was found in a Charlotte, NC hotel this morning and was unresponsive. He had just returned from wrestling overseas in Japan.
The management company of Flair, Legacy Talent issued a statement earlier today.
"We are heartbroken to confirm that Ric's son, Reid Fliehr, has passed away today March 29, 2013 in Charlotte, NC. The investigation into the cause of death is ongoing. Reid was 25 and an incredible son, brother, friend, and professional wrestler. No words can describe the grief that Ric and his family are experiencing and they do request privacy during this devastating time."
Not much is known at this time and we will have to wait for the autopsy to come back to see what exactly happened to Flair. It's very sad for the Flair family that seems to have a new tragedy everytime you turn around. For a man who made a living entertaining people Ric Flair has had many tragic events to overcome.
The final results are in for Bellator MMA live from the USF Sundome in Tampa, Florida. The night showcased the Lightweight Tournament Final with David Rickels finishing Saad Awad via TKO in the second round. The event also featured the Light Heavyweight Tournament Final as Emanuel Newton defeated Mikhail Zayats in a unanimous decision. Both winners earned a $100,000 tournament prize and a guaranteed title shot.
Light Heavyweight Tournament Final: Emanuel Newton defeats Mikhail Zayats via unanimous decision (29-28, 29-28, 29-28).
Emanuel Newton:
Thank you Bjorn, Spike and all of the Bellator staff for being behind me. He is a tough opponent and I went out there and put on my best performance. I know I can get better and I have to get better and I am looking forward to my next fight.
Mikhail Zayats:
I want to thank everyone who came out today. I want to thank Bjorn and all of my fans in Russia and all over the world. I was a little upset because I had an injury two days ago and I tried to postpone my fight. Newton is a great fighter and I congratulate him on a good fight.
Lightweight Tournament Final: David Rickels defeats Saad Awad via TKO (strikes) – Round 2, 5:00
David Rickels
My hat is off to Awad, he is a great fighter. I am very happy and really excited. I think I've showcased a lot of my skills and I believe I have a lot of the facets of the game. I am really looking forward to seeing who I will fight in the championship and I want that belt around my waist.
Saad Awad
Thank you to everyone for supporting me. It didn't go my way tonight. I broke my hand in the first round and sorry I had to wrestle for two rounds. I really didn't want to do that. He caught me in the second round and there is nothing I can do about it, congrats.
Welterweight Qualifier Fight: Luis Melo defeats Trey Houston via submission (arm-triangle choke) – R3, 1:09
Luis Melo
I would like to thank god for the opportunity and Bellator and Bjorn for believing in my potential and bringing me here. I have been fighting for over 10 years and I am happy to have the opportunity to fight here and represent in my big my debut. I will always come to fight and I will always come to entertain you guys.
Trey Houston
Thank you for the opportunity. It didn't go my way tonight. He was a very good opponent and has been doing this longer than I knew what the sport was. I hope I can come back because I am still learning a lot and I am improving quickly.
Bantamweight Qualifier Fight: Rodrigo Lima defeats Ronnie Mann via unanimous decision (30-27, 30-27, 30-27)
Rodrigo Lima
First of all thank you for the opportunity to fight with Bellator. I took the fight in 22 days and I was really focused on that and I put my heart in it. Congrats to Ronnie and the chance to fight against him.
Ronnie Mann
Thank you to Bellator and Bjorn for having me. All I can say is that I have more to offer if I get the opportunity again.
Welterweight Feature Fight: Julien Williams defeats Kenny Moss via submission (guillotine-choke) – Round 1, 3:19
Heavyweight Feature Fight: Augusto Sakai defeats Rob Horton via TKO (strikes) – Round 2, 4:01
Women's Feature Fight: Jessica Aguilar defeats Patricia Vidonic via decision (29-28, 28-29, 29-28)
Featherweight Feature Fight: Joe Taimanglo defeats Ronnie Rogers via submission (north-south choke) – Round 2, 0:33
Lightweight Feature Fight: Edson Berto defeats Bruno Carvalho via submission (heel hook) – Round 1, 1:27
Catchweight Feature Fight (157 lbs): Tony Fryklund vs. Patrick Cenoble ended in a draw (29-27, 27-29, 28-28)
Women's Feature Fight: Felice Herrig defeats Heather Clark via decision (29-28, 28-29, 29-28)
After a huge show in August 2010 in Boston the UFC is coming back to Beantown. Dana White teased that they would be coming back to Boston at a UFC 158 press conference today but now it's official as he tweeted the news earlier today.
We are FINALLY going back to Boston at the TD Garden on Aug 17th for the launch of FOX Sports 1!! We are bringing a SICK card

— Dana White (@danawhite) March 29, 2013
Zuffa brought UFC 118 to the TD Garden with BJ Penn vs. Frankie Edgar and Randy Couture vs. James Toney. White is promising a sick card for August 17th but no matchups are confirmed as of yet although we could get the big Georges St. Pierre vs. Johny Hendricks fight that has been rumored for September. Boston is the UFC President's hometown so you know he will show out when he comes back home with a great show. Unlike the first show in Boston the upcoming event will be shown on Fox Sports 1 instead of pay per view.
Tickets will likely go on sale in a few months.
WWE today announced a partnership with Sean "Diddy" Combs, featuring a live performance at WrestleMania 29® on Sunday, April 7 by the three-time Grammy Award winner and entertainment powerhouse. Combs will also co-host the Superstars for Sandy Relief party with WWE Chairman and CEO Vince McMahon as a part of the WrestleMania® Week festivities and serve as an ambassador for WWE's Be a STAR anti-bullying initiative.
Emanating live from MetLife Stadium, Combs will perform a medley of songs in front of more than 70,000 fans in attendance with millions watching worldwide on pay-per-view. Diddy-Dirty Money's highest charting single, "Coming Home," from the acclaimed album Last Train to Paris is an official theme song of WrestleMania 29 and will be integrated throughout the show.
The Superstars for Sandy Relief party, co-hosted by Combs and McMahon with special guest Mayor Michael R. Bloomberg kicks-off WrestleMania® Week on Thursday, April 4 at Cipriani Wall Street. The charitable fundraiser is part of WWE's efforts to unite the sports and entertainment worlds and provide fans the opportunity to bid on unique, once-in-a-lifetime experiences. As a part of the online auction, Combs is offering the opportunity to be an intern for a day at his world-renowned entertainment company Bad Boy Records and learn what it takes to manage today's top artists. All proceeds will benefit The Mayor's Fund to Advance New York City and Hurricane Sandy New Jersey Relief Fund.
Read the rest of this entry »
Now that Wrestlemania 29 is almost here the WWE is finally starting to round out the card. The promotion announced today that Brodus Clay, Tensai, Cameron and Naomi will face Cody Rhodes,Damien Sandow (Rhodes Scholars), and the Bella Twins on the show. "Funkasaraus" and Tensai are the latest two guys on the roster that the writers couldn't figure out what to do with them so they made them a goofy tag team.
I guess the WWE had to find a way to get more guys on the show so instead of doing a battle royal a 8 person mixed tag was the way to go. Rhodes has a lot of momentum and no one really thought he would get left off the card. And as much time and money as they have poured into Brodus Clay it's no surprise he will be on the show as well. The match will likely open the show or be the free one on Youtube before the pay per view airs.
In addition to the big tag match the following matches have been confirmed for Mania.
The Rock vs. John Cena
Alberto Del Rio vs. Jack Swagger
Triple H vs. Brock Lesnar
The Undertaker vs. CM Punk
Ryback vs. Mark Henry
Kane and Daniel Bryan vs. Dolph Ziggler and Big E Langston
Sheamus, Randy Orton, and Big Show vs. The Shield (Dean Ambrose, Seth Rollins and Roman Reigns)
Chris Jericho vs. Fandango
Wade Barrett vs. The Miz for the Intercontinental Title
I hope the WWE throws in some swerves because just about everyone is expecting Triple H to beat Lesnar and Cena to beat the Rock. Both men lost the last time they faced the other so it only makes sense to get their win back. And it's hard to believe HHH is going anywhere anytime soon.
I think it's pretty obvious that Felice Herrig and Heather Clark are ready to get it on at Bellator 94 tonight. At the weigh-ins Herrig and Clark nearly got into it until they were broken up by Bjorn Rebney and Sam Caplan. Both women had been competing for the XFC but are now getting their shot with Bellator on tonight's undercard.
Herrig came out dressed as Superwoman. She really seems to relish in the attention she gets because of her good looks. It seems like she does something every fight to put herself out there and a win tonight would be pretty big for her career.