Archive for January, 2012
In a continuing effort to bring premier sports and entertainment to those who serve in the United States Armed Forces, Bellator Fighting Championships has once again partnered with the Armed Forces Network, extending a relationship that was formed in 2010. For the approximately one million service members and their families deployed to 175 countries around the world that depend on AFN, Bellator's sixth season and beyond will be able to be seen via the Armed Forces Network, including Bellator's March 9 premier from The Venue at The Horseshoe Casino in Hammond, Indiana. Tickets for this event are on sale and are available at The Horseshoe Casino, Ticketmaster, www.thevenue-chicago.com, or by calling 1-800-745-3000.
"It is an honor for us to be able to continue to provide Bellator programming to the men and women of The United States Armed Forces," Bellator Chairman & CEO Bjorn Rebney said. "The strength and courage displayed by the men and women of our armed forces is admirable at the highest level. To be able to give back to them, even a little bit is something I am pleased we can do".
With over 10 years of service in the United States Army, Bellator Heavyweight Tournament Finalist Eric Prindle is well aware of the importance of the AFN.
Read the rest of this entry »
The Undertaker appeared on RAW last night as John Laurinaitis was getting fired by Triple H. Taker seemed a little emotional and his eyes looked to be holding back tears. He and HHH wrestled at Wrestlemania 27 with 'The Dead Man' getting the win in a match that seemed to have taken a lot out of him. Rumor has it the two will go at it one more time at Wrestlemania 28. Triple H will likely end the streak and retire the Undertaker like Taker did to Shawn Michaels at Wrestlemania 26.
Everyone thought that Chris Jericho was going to win the Royal Rumble and go on to Wrestlemania and take on CM Punk for the WWE title. Well someone didn't tell Sheamus because he wound up the last man standing after taking out Jericho to win the Rumble. I'm sure we will learn more tonight but right now Sheamus has the right to go on to Mania to challenge the champ.
CM Punk retained his title over Dolph Ziggler so they could still go Punk-Jericho if they choose.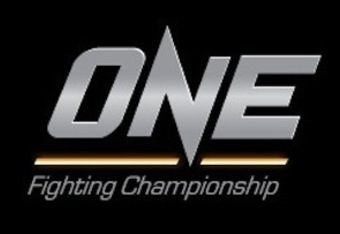 ONE Fighting Championship™, Asia's largest MMA organization, announces a 10-year media partnership with ESPN STAR Sports, Asia's biggest sports content provider. This partnership marks the largest MMA media deal in Asian history and includes showcasing the best Asian mixed martial artists against one another through a series of events across all the major cities in Asia.
Victor Cui, CEO of ONE Fighting Championship, said, "Asia has been the birthplace and home to martial arts for the last 5,000 years and ONE Fighting Championship has a vision of bringing mixed martial arts to the 3.9 billion people living in Asia. ESPN STAR Sports, Asia's biggest provider of sports content, is a wonderful partner to help with that mission."
Adam Zecha, Executive Vice President, Head of Sales (SEA), ESPN STAR Sports, said, "ESPN STAR Sports has always been at the forefront in offering innovative and engaging programming to sports fans across the region. We have successfully showcased a diverse range of combat sports events to fans, and with this long-term partnership with ONE Fighting Championship, mixed-martial arts sports fans can now look forward to more exciting action on our networks."
ONE Fighting Championship will be hosting events in Jakarta on February 11 and in Singapore again on March 31 featuring the best Asian mixed martial artists and world champions. The full calendar of events for the rest of 2012 will be announced in the near future.
About ONE Fighting Championship™ Headquartered in Singapore, ONE Fighting Championship™ (http://www.onefc.com) is Asia's largest mixed martial arts organization with the best Asian mixed martial artists and world champions. ONE Fighting Championship hosts the most prestigious mixed martial arts event in Asia with the largest media broadcast platform.
About ESPN STAR Sports ESPN STAR Sports is a 50:50 joint venture between two of the world's leading cable and satellite broadcasters. As Asia's definitive and complete sports broadcaster and content provider, ESPN STAR Sports combines the strengths and resources of its ultimate parent companies – Walt Disney (ESPN, Inc.) and News Corporation Limited (STAR) – to deliver a diverse array of international and regional sports to viewers via its encrypted pay and free-to-air services.
ESPN STAR Sports showcases an unparalleled variety of premier live sports from around the globe 24 hours a day to a cumulative reach of more than 350 million viewers in Asia. ESPN STAR Sports has 17 networks covering 24 countries, each localised to deliver differentiated world-class premier sports programming to Asian viewers. This includes ESPN SEA, ESPN China, ESPN Hong Kong, ESPN India, ESPN Malaysia, ESPN Philippines, ESPN SEA 2, ESPN Taiwan, MBC-ESPN (Korea), STAR Sports Asia, STAR Sports Hong Kong, STAR Sports India, STAR Sports Malaysia, STAR Sports SEA 2, STAR Sports Southeast Asia, STAR Sports Taiwan, and STAR Cricket.
Read the rest of this entry »
Live from the UCCU Center on the campus of Utah Valley University in Orem, Utah Showdown Fights presents "Breakout" February 24, 2012 at 6:30pm. Josh Burkman (21-9) takes on Utah's rising star, Koffi Adzitso (17-8). The crafty UFC veteran Burkman has refocused on his career since his marriage late in 2011, and looks to return to his winning ways against Adzitso. As one of the most athletic fighters to set foot into the Showdown Fights cage Burkman will surely be tested by the young upstart Koffi whom he used to coach in High School Football.
Koffi Adzitso moved to the United States from Togo in Africa as a young boy. One of nine kids, and the only one in his family involved in athletics, he looks to make his families name famous through Mixed Martial Arts. Koffi posted recent wins over UFC Veteran, Kevin Burns and shares a win with Burkman over Brandon Melendez.
Also featured on this stacked card Salt Lake City's own Sean O'Connell (10-4) returns to action against the always-tough Trevor Carlson (6-1) from Elko, NV. Jordan Clements (9-1) takes on Jeremy Horn protégé Dave Castillo (13-4) in a lightweight battle that could easily be a main event. Former BYU Football star Jan Jorgensen (1-0) looks to stay unbeaten in the Showdown Fights cage when he takes on Aaron Magro (2-0) in his toughest test to date. Steven Sharp (27-14) looks to cut through the ever-strong Mario Espinoza (15-7) in what will be an all out war. In a battle of unbeaten fighters Ohio's own Tim Ruberg (9-0) face off with Utah's undefeated rising star Jason South (8-0) in a bout that may catapult the winner to the next level.
To make our fights more accessible, Showdown Fights will offer ticket prices starting at $20.00 for general admission. Upper tickets will be $30, lower seating will be $40.00, table seating will be $100.00, and ringside tables will be $150.00. Tickets and tables are available by calling Amber Lee 866-788-9195 or at SMITHSTIX.COM.
The opportunity to purchase tickets in advance will be available for those that "like" the facebook page, www.facebook.com/showdownfights. Friends on facebook will have the chance to purchase tickets before they are available at UCCU Center box office (1-800-8888-TIXX) or SmithsTix (866-788-9195).
Additionally, Showdown Fights is proud to continue the strategic relationship with GoFightLive.tv "BREAKOUT" will be available live on the GFL.tv network the night of the event and On Demand starting the following day. GFL now offers full access to over 5,000 fights for the low monthly price of $9.99.
For additional information, go to the official SHOWDOWN FIGHTS website, www.showdownfights.com, and SHOWDOWN FIGHTS Facebook fan page, facebook.com/showdownfights.
Michael Bisping came out on the wrong end of a decision last night at UFC on Fox 2. Chael Sonnen got the judges decision but most fans think Bisping got the first and second rounds. Now Bisping will face another contender and will stay in the mix at middleweight. Sonnen will no face Anderson Silva in Brazil for the belt.
Aggression MMA, one of the top MMA promotions in Canada, today announced that the promotion has signed rising welterweight star Sheldon Westcott to compete on its upcoming February 11th event. The name of Westcott's opponent will be released shortly. As also recently revealed, also scheduled to compete at this exciting event is top Canadian welterweight Ryan "The Real Deal" Ford, rising star Tyson "The Man of" Steele, UFC vet Victor "The Matrix" Valimaki, and well-known Canadian competitors Tim Chemelli, "Big Bad" Stephen Beaumont, and Markhaile "Showtime" Wedderburn.
This event will take place at the Shaw Conference Center on Saturday, February 11th. Tickets are available over the phone at (780) 426-SOLD, or online at www.TNTTickets.ca. Many more exciting fights will be announced in the coming weeks!
"We are proud and excited to bring on a talent like Sheldon," stated Aggression MMA Co-Owner Moin Mirza. "Having a talent like him join our roster shows that we are committed to growing MMA in Canada, and developing the best talent our country has to offer."
Sheldon Westcott (5-1-1) is considered to be one of the most talented Canadian 170-pounders competing today, and is poised for a breakout 2012 campaign. Most recently, he competed in back-to-back fights against well-known veteran Thomas "Wildman" Denny. In their first bout, the 27-year old native of Alberta fought "Wildman" to a split-draw, which demanded an immediate rematch. This past June, Westcott got what he wanted, securing a dominant unanimous decision victory utilizing superior ground control in a highly-entertaining affair.
Now with Aggression, this blue-chip prospect is ready to leave his up-and-comer status behind and enter into the rarified air of a bona fide championship threat.
"We are very excited to showcase a fighter like Sheldon in our stacked welterweight division," said Aggression MMA Co-Owner Harvey Panesar. "We feel that Aggression can provide the platform for all our fighters to showcase their talents and achieve their goals, and that includes Sheldon."
Stay tuned for more details on this exciting upcoming Aggression MMA fight event! For more information, please visit our website at http://www.aggressionmma.com/
Wilson Gouveia truly proved he is on the right comeback road, while Ryan McGillivray and Nathan Coy each secured their opportunity to win the MFC welterweight title as the Maximum Fighting Championship hosted MFC 32: Bitter Rivals.
The event, emanating from the Mayfield Conference Centre in Edmonton, Alberta, went down before a packed house and live throughout North America on HDNet Fights.
In the MFC's inaugural five-round, non-title fight, Gouveia (13-8) demolished the lead leg of opponent Dwayne "D-Bomb" Lewis with a barrage of kicks, wearing his foe down to the point that the Brazilian was able to dole out some severe ground-and-pound. After a brief respite as Lewis regained his feet, Gouveia pummelled Lewis again, flattened him out, and rained down punches until referee Jerin Valel stepped in at the 3:19 mark of Round 2.
It was an impressive return to form for Gouveia, who now lives in Miramar, Florida. Gouveia halted a three-fight losing skid and looks to be a dominant figure in the MFC's light-heavyweight ranks after picking up his fifth career KO/TKO. The loss was especially bitter for Lewis (12-8) as the Fort McMurray, Alberta, product had hoped to also be on the comeback trail following injuries and a failed quest for the title at MFC 28. The defeat was just the second via KO/TKO in Lewis's career.
Meanwhile, McGillivray (12-5-1) needed to pull out all the stops in the final round of his welterweight clash with Diego Bautista. The submission specialist was nearly choked out in the second round by Bautista (7-1) who also opened a sizeable gash on McGillivray's forehead in the middle frame. But McGillivray, fighting in front of his hometown crowd in Edmonton, survived and executed his favored armbar to score the victory at 2:25 of Round 3.
It was a triumphant return for McGillivray whose career began in the MFC in 2006. And McGillivray, who earned the Submission of the Night honor, locked up a shot at the vacant MFC welterweight title – a matchup he'll get against Coy at MFC 33: Collision Course set for May 4.
Read the rest of this entry »
Dolph Ziggler was interviewed by Doug Mortman and Dave LaGreca earlier this week and gave his thoughts on a variety of topics but one that stood out was his kind words for John Cena. The two men have wrestled several times and it's good to hear about the charity work that Cena does to give back to the fans.
"The only guy I think that rivals me in hard work, as much as I hate his guts is John Cena. He works for us every night. He constantly is doing something with Make a Wish. He is constantly doing a signing. He is constantly out there every night doing as hard as he can. He is not as good as me, but I appreciate his hard work. I personally don't like him and that's cool, but he has done his job and he doesn't take days off. He does things for our company that we don't even hear about.

He is probably home one or two days a month. He probably goes home and pays his bills. I appreciate that because I define myself as the hardest working man in sports entertainment. Like I said the only guy that rivals me is John Cena because he has done it longer, and the fact that whether you like him or not and hilariously most of us hate him. 'Oh, no, it's John Cena again and his five moves, whatever.' But he goes out there every night and he gives every ounce of energy that he possibly can. That's why I appreciate it because I find myself to be the up and coming hardest working man in sports entertainment."

Nick Diaz has been helping Ronda Rousey get ready for her fight with Miesha Tate in March. Diaz also seems to be backpedaling off of his statement about Georges St. Pierre being afraid of him and actually believes he in injured.
"For me, I'm injured too, I understand. I'm like, 'Hey, I'm injured.' You know, I was injured all those fights, I wasn't 100-percent or anything, so I understand. People put a lot of pressure on him to come out and do better than he did the last time. It's hard enough to come out there and keep himself going the way he's doing. So I can understand what it must be like being injured for real and everybody's like, 'Oh, hey, you're scared.' It's not what it seems."