Archive for December, 2011
Read the rest of this entry »
Brock Lesnar announced his retirement last night after his loss at UFC 141 to Alistair Overeem in Las Vegas. Overeem landed a huge body shot that sent Lesnar to the mat. Once the ref stepped in it was done and Overeem now is the new #1 contender.
After the fight was over Lesnar announced his retirement to Joe Rogan in the post-fight interview.
"I've had a couple difficult years with my disease. And I'm going to officially say tonight is the last time you'll see me in the Octagon. Brock Lesnar is officially retired. I promised my wife and my kids if I won this fight, I would get a title shot and that would be my last fight. But if I lost tonight …"
You have to wonder if the WWE will come calling? Wrestlemania is coming up and Vince McMahon has to be licking his chops. Maybe TNA would be an option.
Alistair Overeem put a beating on Brock Lesnar last night at UFC 141 to earn a title shot against Junior Dos Santos. Overeem finishes the former WWE champ with a liver kick that not only took out the former champ but sent him into retirement. After the win at UFC 141 Overeem will go on to face Junior Dos Santos for the title next year.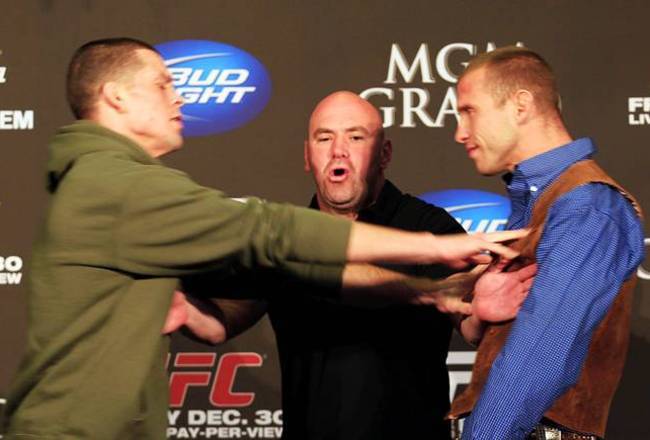 By batting Donald Cerrone's $1000 hat off his head, Nate Diaz signaled his bad intentions for their UFC 141 co-main event at the MGM Grand, Las Vegas, this Friday night.
"He was trying to tip his hat into my face and I'm no punk who will take that," Diaz said afterwards. "He was mumbling some stupid crap about me needing to bring it. He don't even believe what he's saying. He's trying to find confidence from somewhere. I will knock something else off his head Friday."
'Cowboy' Cerrone said: "I'm not getting paid to fight today. I get paid on Friday when it counts. Let's see if he's brave enough to swat my hat off on Friday. Let's see if he even comes close. Today, I acted like a professional. Friday, I'm gonna make him pay."
Links to the face-off: http://www.ufc.com/media/141-PREPC-HATFLIP
For more information, or current UFC fight news, visit UFC.com. All bouts live and subject to change.
Jamie Varner will enter the Knoxville Civic Auditorium-Coliseum with bad intentions on his mind when he faces Drew Fickett in the main event of XFC 16: 'High Stakes' live on HDNet Feb. 10th. Both men share a mutual dislike for each other. With over 80 combined pro fights their paths have crossed over the years but the two men have never met in the cage. At 'High Stakes' XFC President John Prisco intends on changing that.
"It's really not a secret that Jamie Varner and Drew Fickett don't like each other," explained Prisco. "As I was looking at opponents for Jamie I remember hearing some stuff about a beef between him and Drew. And when I asked both of them about a potential fight in Knoxville, each of them said yes without any hesitation."
Varner is a former WEC champ whose wars with Donald Cerrone in the promotion are legendary to hardcore MMA fans. After a tough loss in September to a last minute replacement 'C4′ considering retiring only to step back in the cage once more at XFC 14 in October. That night in Tampa Varner returned to form and knocked out Nate Jolly in 69 seconds.
"Jamie looked amazing in Orlando," recalled Prisco. "He rolled right through Nate Jolly. Nate's been around a long time and he's never been knocked out. Jamie ran through him in just over a minute. I believe Varner is rejuvenated and he's told me that he has found that love of fighting that he was missing earlier this year. I'm excited to have an energized Jamie Varner in the main event. When Jamie comes to fight he's going to hurt somebody."
When you look at Drew Fickett's record his wins are a who's who of MMA. Fickett has defeated guys like Josh Koscheck, Kenny Florian, Carlo Prater, and Dennis Hallman. Last September 'The Master' not only defeated three men in one night to win the Shine Lightweight Grand Prix, he finished each of them in the first round. Defeating three men in one night in the first round is no small feat, but when you look at the three men he defeated it gets even more impressive. In his first fight Fickett submitted 'Krazy Horse' Charles Bennett by guillotine. In his second fight Fickett tapped out future Ultimate Fighter Finalist Dennis Bermudez. And in his third and final fight of the night he submitted Carlo Prater in just over two minutes.
Read the rest of this entry »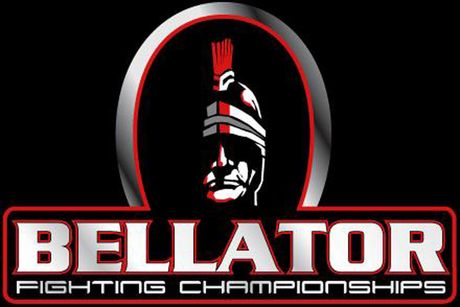 Bellator Fighting Championships announced today that it will host an open tryout on Saturday, January 28th that will provide a once-in-a-lifetime opportunity for an undiscovered professional fighter to possibly earn a spot in one of the organization's upcoming events.
The tryout will take place at Daddis Fight Camps in Philadelphia on January 28th, with registration starting at 1 p.m. EST and tryouts beginning promptly at 2 p.m. EST. Tryouts are completely open to media.
"We've had tremendous success with our open tryouts in the past, and I expect the same type of talent to come out on January 28th," said Bellator Chairman & CEO Bjorn Rebney. "This is an organization that rewards fighters that have earned their spot, and that's what these tryouts are all about."
Earlier this year, Ailton Barbosa realized a dream when he was discovered at Bellator's open tryouts in Florida. Shortly after his impressive showing at tryouts, Barbosa was inside the Bellator cage, collecting a submission victory at Bellator 50 in Florida.
Read the rest of this entry »
Crossfire Media Group (CMG) today announced that it has agreed to terms with pro wrestling legend Diamond Dallas Page to represent his workout brand, DDPYoga, in the mixed martial arts world. Page is a three-time former world champion who competed in the WWE, WCW, and TNA, and is one of the most popular wrestling stars of the last fifteen years.
CMG will provide public and media relations services for DDPYoga in order to expand its exposure into the MMA world.
"It ain't yo mama's yoga, and I'm excited to introduce DDPYoga to the MMA world!" exclaimed DDP. "I truly believe this workout will revolutionize how fighters train for fights, and even how those that train MMA, but don't compete, work out. And with CMG helping us make that introduction, I'm sure we're going to be successful in taking DDPYoga to another level!"
"It's truly an honor to be working with a legend like Diamond Dallas Page," stated CMG Owner/Publicist Phil Lanides. "When we came into contact, I was extremely excited when I heard about the benefits of DDPYoga, and I agree with DDP in that I think it will change the way fighters prepare for their fights in a major way."
DDP, who didn't begin his career as an active pro wrestler until the age of 35, dealt with numerous injuries throughout his career, like most wrestlers. In 1998 he suffered ruptures to his L4/L5 discs in his spine. Three separate doctors informed him that, at 42, his career was over. However, then-wife Kimberly encouraged Page to try yoga. He was resistant, but out of desperation, gave it a shot. While amazed at the results, DDP wanted a workout with more intensity.
"So, I started looking at other exercise techniques," Page explains. "I wanted a full-blown cardio workout that wouldn't beat up my body. I teamed up with trainers, nutritionists, and kinesiologists, and ended up with a workout where I took the basic principles of yoga blended with elements of strength conditioning, Pilates, and mixed martial arts."
The result: DDPYoga.
Read the rest of this entry »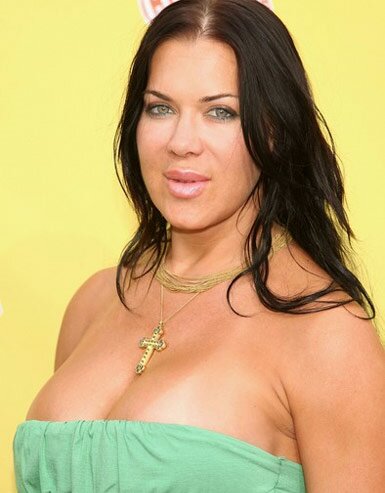 If you have some extra cash you can spend a weekend with former WWE superstar Chyna. The WWE women's champion turned Playboy model, turned porn star, turned escort has some pretty high rates according to Prowrestling.net.
$3,500 for the first hour
$1,500 each additional hour
$10,000 24 hour
$20,000 weekend
I'm not sure what all that money entails but I'm sure there are some crazy rich guys out there who will consider it. For more info on Chyna check out her escort page.
UFC veteran ED HERMAN will be returning to the Octagon on February 4th at UFC 143 to face unbeaten prospect Clifford Starks. After returning to the cage from an ACL injury, Herman put away UFC vets Kyle Noke and Tim Credeur in back to back wins. Herman demonstrated his versatility by submitting Noke via heel hook and defeating Credeur via TKO in just 48 seconds of the first round.
Clifford Starks (8-0) is coming off of his UFC debut in a unanimous decision win against Dustin Jacoby.
Perennial welterweight contender Jon Fitch went off on a rant to Ariel Helwani yesterday about how MMA is turning into pro wrestling. MMA and pro wrestling have their similarities and draw a lot of the same fans but according to Fitch he doesn't want anything to do with it.
"For me, I want to make sure we stay true to the sport and I don't want to see this become pro wrestling because I hate pro wrestling. I was betrayed by pro wrestling when I was a child and I don't want to be doing that to some other kid now who's watching fights and UFC fights and watching me and other guys and thinking that it's real. I want to make sure that it's real. When I went to my first wrestling practice in the fourth grade, I found out that pro wrestling was fake. And that was the worst, ultimate betrayal I could have ever encountered in my life at that time. Since then, shut 'em off, threw all my wrestling stuff away that day. I was just over it. I want to make sure (MMA) stays a sport."
Fitch will face Johny Hendricks at UFC 141 this weekend and needs a win to stay in the title picture after a draw to BJ Penn back in February.